(The Wolf Hunt)
Falešné společenstvo Composed 2015 Recorded 2016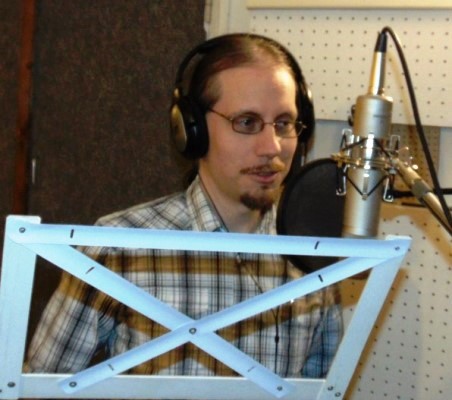 foto: Eliška Nejedlá
Although it isn't known whether Beren and Lúthien celebrated their wedding or not, certain is that they didn't live together in Doriath for long. From the North came the news that Carcharoth is coming, killing all in his way, driven to insanity by the pain caused by Silmaril, burning and weighting in his belly. Beren, Thingol, Huan and group of elves immediately set out in his footsteps.
Huan was running ahead but Carcharoth evaded him and so happened that it was the group led by Thingol that ran into him first. Carcharoth attacked the king but Beren defended him with his own body and was mortally wounded. Huan joined the fray and after a long and arduous fight killed Carcharoth, but also was severely injured. Huan then said goodbye to Beren and passed away. Mablung cut out the Silmaril from the wolf's stomach and put it in Beren's hand, so in his last moments he could pass it on to Thingol, thus completing his quest.
Daniela, (translation and editing: Aredhel)
Fiery flame consumens my innards,
my thirst is great.
The prey! Silmaril is mine only,
I won't give up the stone as long as I live!
Beren and Lúthien Song Cycle

(contains 24 songs, of which 20 on CD Beren and Lúthien, 2 only here on the website Songs of Middle-earth, 2 not yet recorded)
---
---
Author of song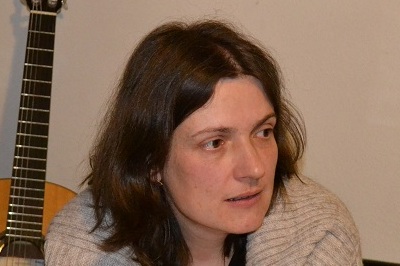 Daniela Binderová
Interprets
Music and lyrics: Daniela Binderová
Recorded in JM Studio (www.hudebnistudio.cz) in May and June 2016
Song cycle: Beren and Lúthien
 
steel-string guitar: Vojtěch Domin
electric guitar: Vojtěch Domin
solo Carcharoth: David Beneš
solo Huan:Vojtěch Domin
solo narrator:Jana Pažoutová
solo Beren:Petr Bohdan
choir: Daniela Binderová, Eliška Nejedlá, Ondřej Janovský
beast bowling and growling: David Beneš, Vojtěch Domin
cajón: Michal Kára
bongos and shaker: Michal Kára
 
guitar arrangement Vojtěch Domin
vocal arrangement: Daniela Binderová
mix and mastering: Vlastimil Červenka