Alex Lewis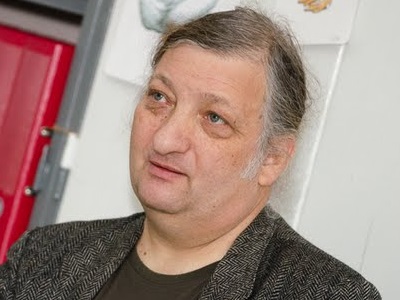 He was born and raised in Oxford, England. In 1976 he joined The Tolkien Society and was the chairman from 1988 - 1992. He is the doyen of Tolkien's work, both literary and musical. In the Czech Republic he is best known for his two song cycles inspired by Tolkien's most famous legends.
The first of these cycles is "The Fall of Gondolin", containing for example popular songs "Seven Gates" or "The Lord of the Deep" and the second one is the cycle named "The Flight of the Noldor", from which are "None and None" and "The Prophecy of the North" probably the most popular songs. Both of these cycles contain about 24 songs narrating the tales about the end of Gondolin and about the Oath, the Prophecy and the flight of the Noldor from Aman.
"The Fall of Gondolin" cycle was translated into Czech and performed for the Czech audience by the band False Fellowship three times already during the years. But it was never introduced in it's original English version.
Now there is a group of eager Czech fans, who is working on Alex's second song cycle "The Flight of the Noldor". You can find this group on this web side as a "band", though it isn´t a music band in the true sense of the word, but rather an open project for everybody who is able and willing to participate. This bunch of fans have already performed some of the songs from the cycle on TolkienCon and similar events, singing along with the audience. Czech translations of these songs are in process and so is the recording of these Czech versions, to which Alex gave his kind permission. So that is why you can find first five songs of this cycle in their Czech form on this web.
Apart from these two song cycles Alex composed even more music – for example one more song cycle about Beren and Lúthien on which he co-operated with Ted Nasmith, one of the most famous Tolkien illustrator. And we can also find other songs out of Tolkien theme in Alex's work. Alex's melodies are very imaginative and catchy, originally set in unconventional key which suits his high tenor voice.
Even on literary field Alex Lewis doesn´t drop behind. He is one of the leading expert and witness of professor Tolkien's live and work, author of dozens of articles and books. For example his new piece of work – the comprehensive autobiography of J.R.R. Tolkien with slightly controversial name: "J.R.R. Tolkien: Codemaker, Spy-Master, Hero", published in 2015 is currently available in the bookstores.
Alex Lewis was a guest at the Czech TolkienCon in Prague in 2013.
---
Author's songs