Jitka Žídková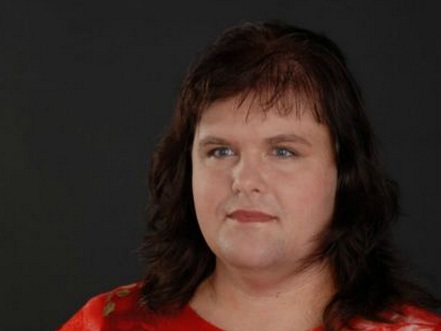 Jitka started to learn to play guitar when she was fifteen. When her granddady heard her playing and singing, he started to teach her singing too, which later turned out to be a good investment.
If you heard Jitka sing, you know she has a very special voice of an original color, with a vocal range as a tenor, but the color of the voice is still female.
Jitka came to Tolkien books actually by an anccident. When she was commuting to school, she met a girl in a bus, who recommended her Tolkien. This was a long time before the movies came out and Tolkien was then a mostly unknown foreign author here.
Jitka started writing her own songs after she met Petr Bohdan, Pavel Vondřička and Kateřina Schwarzerová at New Castle by the city of Adamov somewhere around the year 1992. Some time later, this group grew into Poetic Fellowship. Jitka was one of its long time members and remained active until it disbanded. When she was in the Poetic Fellowship, she wrote most of her songs, the first one
was Tark's song.
After Poetic Fellowship disbanded, she became a founding member of False Fellowship, which was founded at her house and it was not an accident :) Now she creates songs and performs with False Fellowship.
Jitka's work includes many different song genres - children songs (Lullaby for little Susanna), medidative (Wine and Tears) and even some controversal (Commemoration of the Ring), which long ago initiated a long late night discussion about Sauron's personal motives. Also the musical genres she uses are quite varying. Her songs are mostly folk songs, but there are also some songs with rock, blues or country motives. Few songs were written using older melodies (Sail with Full Sales, Tark's Song).
What is also interesting are places and situations where Jitka creates her songs: Song of Rosie Cotton in the swimming pool, Wine and Tears on a parking in a city while her husband was searching for a mechanic to repair their car.
She develops software for a living and besides music her hobbies are reading, swimming and house reconstructions.
---
Author's songs