The Flight of the Noldor
05.05.2016
We have just released a songs from our first recording session of this year, for The Flight of the Noldor cycle by Alex Lewis.
This spring, packed with recording sessions, has brought to us first songs.  We have just finished mastering of the songs from The Flight of the Noldor cycle by Alex Lewis. The songs, for which we have secured author's permission, are uploaded together with Czech translations thanks to Daniela Binderová.
Those who met smiling and kind Alex Lewis at TolkienCon 2013 might have anticipated that his visit and friendship with those around Falešné Společenstvo /False Fellowship/ will come to its fruition by continuous collaboration. And we are glad it did really happen.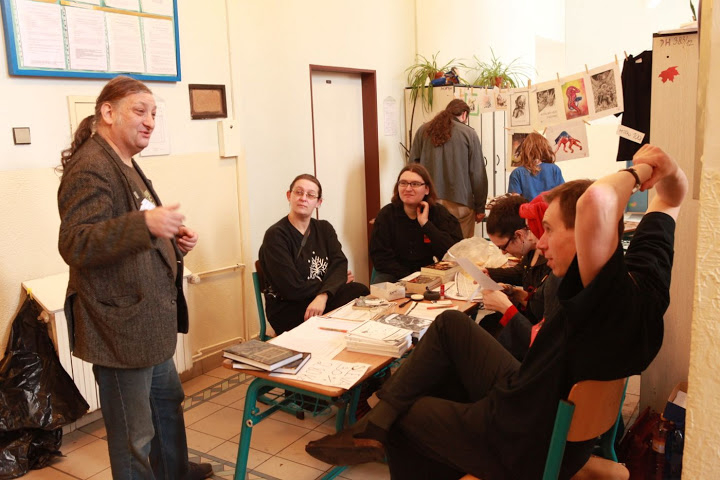 At studio, following individual have met for recording of first five songs: Elsa (Eliška Nejedlá), Bardě (Vojta Domin), Daniela Binderová, harpist Aredhel (Františka Andršová), Lemming (Michal Kára) playing cajón, and as chorus Lokýt (David Beneš), Nerion (Ondřej Janovský) and Sam (Jaroslav Samoel). Under direction by Vlastík Červenka and organized by Elsa, they have worked out following songs:
Zatracený (The Dispossessed)
Přísaha (The Oath)
Fingolfin v Hithlumu (Fingolfin in Hithlum)
Proroctví Severu (The Prophecy of the North)
Ani jednu (None and None)
You can listen to the songs from home page, as they are listed among new songs, or, go to The Flight of The Noldor profile, where everything is together – songs as well as participants.